Brumbach, Johnson enter Hall of Fame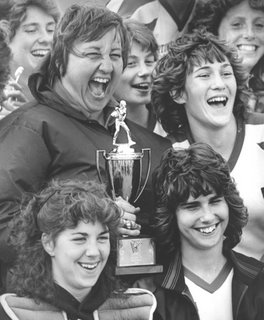 Local sports fanatics will admit it would be a quite a challenge to list all the great athletes and coaches, and all the resourceful athletic directors and supportive administrators, who have been part of the rich history of the Ches-Mont League.
Well, no one can accuse league officials of not stepping up to such a challenge.
Two years ago, three men — Bob Boyer, Jack Byrne, and Chuck Carroll, longtime coaches and athletic directors at Downingtown, West Chester East, and Coatesville, respectively — were the first inductees into the Ches-Mont Hall of Fame. The list grew to seven last year with the addition of three retired athletic directors and one retired principal.
Last week, during the Ches-Mont League's annual Spring Banquet at Coatesville Country Club, the newest class of inductees pushed the prestigious membership to an even dozen.
And for the first time, two individuals who made an impact in the league first as athletes and then as coaches were honored.
It was indeed a special evening for Marcia Brumbach and Alray Johnson … and for the Ches-Mont League.
Brumbach, the first female to be inducted into the Hall of Fame, was an outstanding athlete at Boyertown High School in the late-60s who would return to her alma mater to coach the field hockey, basketball, and lacrosse teams to countless championships. Like Brumbach, Johnson was an outstanding athlete at Pottstown High School in the late-60s, then took over the wrestling program at the former Downingtown High School and became one of the most successful coaches in the Ches-Mont and throughout District 1.
Ever since the Ches-Mont's inaugural season (1950-51), few have matched their excellence as athletes and expertise as coaches.
"Marcia and Alray absolutely belong in the hall," said Boyer.
No one had a better view of what Brumbach and Johnson accomplished. Boyer's late wife, Kay, coached against Brumbach. And Boyer himself was the athletic director at Downingtown when Johnson was coaching the Whippets.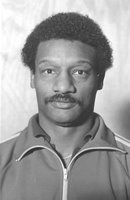 Brumbach is still regarded as one of Boyertown's best athletes. Her field hockey, basketball, and softball teams dominated their Ches-Mont rivals, though the league didn't begin sanctioned play in those sports until 1969-70, or after she had graduated. She went on to Concord College in Athens, W.Va., where she lettered in not just one, two or three sports, but six — basketball, field hockey, softball, swimming, track and field, and volleyball.
After two years teaching and coaching at York Vo-Tech, Brumbach returned to Boyertown … and her 33 years in the classroom and on the sidelines are legendary.
In 11 years as the girls' basketball coach, Boyertown went 124-79. Her best season was 1983-84, when the Bears won 28 straight games en route to the Ches-Mont championship and second place in the District 1 playoffs. The following year, she became the head basketball coach at West Chester University, where she remained for four seasons.
Brumbach also led Boyertown's lacrosse program for 21 years, compiling an eye-popping 245-67-12 mark that included a Ches-Mont record 14 league championships and six District 1 titles. Her teams won 56 straight games at one point, which was a state record, and more than 20 of her players earned scholastic All-American honors. Brumbach herself was named the Pennsylvania Girls Lacrosse Coach of the Year on seven occasions.
Eight years ago, Brumbach was inducted into the Concord College Hall of Fame. She was also a recent inductee into the Tri-County Chapter of the Pennsylvania Sports Hall of Fame, and this past February was inducted into the Eastern Pennsylvania Chapter of the U.S. Lacrosse Association Hall of Fame.
Johnson starred in both football and wrestling and was also a member of the track and field teams at Pottstown. He had an outstanding wrestling career at West Chester University, even earning a spot in the U.S. Olympic Trials.
Soon after arriving at Downingtown, Johnson energized the wrestling program. The Whippets were the dominant program in the Ches-Mont League, pinning down seven consecutive league championships from 1981 through 1987 and winning 77 straight league matches (while tying another) from the 1980-81 season up into the 1987-88 season.
In his 16 years at Downingtown, Johnson's teams were 198-50-6 overall. That mark included the seven Ches-Mont championships as well as five Section Four, three District 1-AAA North and two Southeast Regional titles. He also had 11 state qualifiers and one state champion.
Johnson still serves as a clinician at camps for high school and college wrestlers, and is active with the Pennsylvania Chapter of the National Wrestling Hall of Fame.
Joining Brumbach and Johnson in this year's Hall of Fame class were former Coatesville athletic director and league officer Mac Stuber; former Henderson football coach Mike Hancock; and former Coatesville principal and longtime league president Paul Chenger. … Last year's four inductees were former athletic directors Al Como of Great Valley, Walt Funk of Coatesville and Jim Reichert of Henderson, and former principal David Cox of W.C. East. … The Ches-Mont League was formed in 1950-51 and featured three sports – basketball, baseball, and track and field. The league's schools now compete in 21 sports.
Labels: Ches-Mont League Hall of Fame