Bears face first big test in PAC-10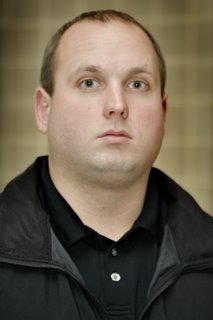 This column first appeared in the Sept. 26 edition of The Mercury.
Mark Scisly sure has enjoyed the last two weekends. First, he helped end Boyertown's football woes, namely an eight-game losing streak that stretched all the way back to last season, and got his first win along with it. Then he started another streak, going the other way that is, by winning again.
All of a sudden, Scisly — Boyertown's rookie head coach — finds himself in a very big game that, unlike the previous two, may reveal just how good the Bears are as well as dictate their stance for the remainder of the Pioneer Athletic Conference season.
Pottsgrove sure has a history of bringing that out in a team … especially now that the Falcons have played up to all the preseason hype and postured themselves as a legitimate frontrunner (or, if you prefer, contender).
The Falcons are 2-0 in the PAC-10, so that isn't any surprise. But the Bears have matched that start, too, and because of the more than handful of new names situated in front of and around veteran quarterback David Crognale and a new coach coming in to sort out as well as coordinate the personnel, well, that is a bit of a surprise. And Owen J. Roberts, sitting alongside Pottsgrove and Boyertown with a 2-0 record despite reconstructed offensive and defensive lines, has opened more than a few fans' eyes, too.
So, yes, tonight's game in Boyertown is indeed a biggie.
"It's just a great opportunity for us," Scisly said. "I don't know if everyone knows it, but there are only three undefeated teams (in the PAC-10), and we're one of them. We'd like to take advantage of the opportunity."
Mind you, it won't be easy, though.
"You usually run into one good back, a quarterback or a running back, every week," Scisly explained. "But Pottsgrove has three — a quarterback, a fullback, and a tailback. They don't just give you one guy to worry about, they give you three."
The Falcons' quarterback is Terrell Chestnut, the fullback is Preston Hamlette, and the tailback is Maika Polamalu. And yes, all three are, for the lack of a better word, dangerous with a football in their hands.
They're quick. They're fast. They're fancy free when given a little room to run. Together, the threesome have combined for all but one of the Falcons' 13 touchdowns and for all but 12 of the Falcons' 96 points thus far. They can, as they've already proven, turn any dilemma into a score, and from anywhere on the field.
But defense, which the Bears have played quite well the past two weeks, may not be as much a key as offense — Boyertown offense, that is. There's nothing like a ball-control, clock-eating drive here and there to keep Chestnut, Hamlette, and Polamalu off the field.
"Our defense has been playing well," Scisly said. "We got the shutout two weeks ago, then up until their final drive last week, kept Spring-Ford under control.
"But I think we have to come out and control the football. We have to do that, and we have to play defense."
A lot of those responsibilities will fall heavily on Boyertown's fast-improving front alignment of Wilmer Barndt, Ian Repko, Brandon Weller, Doug Muller, Ian Beidler, and tight end Ty Showers. Behind them is running back Logan Herb and quarterback David Crognale, who knows a little about big plays and big wins in his four years taking the snaps and practically rewriting the Bears' passing record book.
"This is a huge game for us," Scisly said. "We're looking forward to the opportunity."
Boyertown will induct four men into its Football Hall of Fame during halftime tonight. They are Randy Boyer (1957 graduate); David "Daisy" Erb (1954), Don Grim (assistant and head coach from 1959-1987); and Bob Reinhart (1962).
THEY MEET AGAIN
Phoenixville visits Pottstown tonight, and it'll be the 97th time the two schools have played one another. The two teams first met in 1905, although it was Phoenixville's "second team" — known as the Colonials — that battled the Trojans to a 0-0 tie (one of eight in the series). Phoenixville's varsity was 8-0 and unscored upon that year.
Pottstown picked up its first win, 9-5, the following year, and won 4-0 on Thankgiving Day in 1907. Phoenixville's first official varsity victory over the Trojans occurred in 1908's season finale, 11-0.
MAKING A POINT
Unofficially, Owen J. Roberts — which hosts Spring-Ford tonight — and Pottsgrove are tied for third and seventh place, respectively in the District 1-Class AAA playoff points standings. The top eight qualify for the playoffs, which kick off the weekend of Nov. 7-8. Both teams can pick up big points this evening with wins over their Class AAAA opponents. … Boyertown, in a tie for 24th spot in AAAA, will need a solid run from here on out if it hopes to get into the Top 16.
DISTRICT BIGGIES
In a AAAA showdown, Ridley (4-0) visits Upper Darby (4-0) in a game that is likely to go a long way in determining the Central League championship. Ridley has won the last two titles with spotless 9-0 runs. … Cheltenham (3-1) travels to AAA Upper Merion (3-1) in a big game; Garnet Valley (4-0) renews its long rivalry at Conestoga (2-2); Souderton (2-2) looks to halt its two-game slide against visiting Pennridge (3-1); and Springfield-Montco (3-1), coming off a stunning setback, looks to right the ship when it hosts unbeaten Class A entry Jenkintown (4-0).
Around the state, District 4's big game is the AA showdown with six-time state champion Mount Carmel (4-0) visiting Central Columbia (3-1). … District 7 has a pair of unbeaten features with Fort Cherry (4-0) traveling to Clairton (4-0) in Class A and Seton LaSalle (4-0) entertaining Sto Rox (4-0) in Class AA. … Out in District 10, high-scoring Saegertown (4-0) — coming off a 78-6 romp — will finally be playing someone, namely host Iroquois (3-1). … Up in District 11, all eyes will be on Emmaus (4-0), which has given up just six points thus far, when the Hornets head up to take on the Konkrete Kids of Northampton (4-0). But the feature game in District 11 may be Class AA Panther Valley (4-0) and its defense, with two shutouts this season, trying to slow down record-breaking Zach Barket and Schuylkill Haven (4-0).
STATELY NOTES
Gary Campbell, who followed the legendary George Curry up at Berwick, picked up his 100th career win last week when the Dawgs thumped none other than Curry and Wyoming Valley West, 34-7. … Jeannette has yet to be scored on. The Jayhawks have blanked East Allegheny (43-0), Brownsville (41-0), South Allegheny (45-0), and Waynesboro (49-0). The defending PIAA-Class AA state champions will look to keep the zeroes flowing tonight when they visit WPIAL Interstate Conference rival Charleroi (1-3). … William Penn out in York scored a season-low 48 points in last week's rout of Red Lion, but is still averaging 53.8 points a game. That figure could go up even more this week when the Bearcats visit winless Dover, which is allowing 39-plus points a game. … Towanda's Travis Chesla was credited with 38 tackles in the Knights' 33-28 setback to unbeaten Canton up in District 4, and Waynesboro's Dylan Spangler was credited with 25 tackles in the Indians' 30-6 loss to unbeaten Middletown out in District 3. No one likes to question a devoted statistician's work, but was anyone else playing defense for Towanda and Waynesboro last week?
Labels: Boyertown Bears, football, football Pac-10